Disc Golf
Experience family friendly disc golf and mountain scenery at our Disc Golf Sculpture Trail!
Combining the excitement of putt putt and the beauty of art sculptures, our course promises an extraordinary experience across our base. Bring family and friends and play a round after getting a bite to eat in the Tbar.
Disc Golf Hours Starting September 6th
Monday-Tuesday: Closed
Wednesday-Thursday: 10am-4pm
Friday: Noon-4pm*
Saturday: Noon-8pm*
Sunday: 10am-4pm*
*The Tbar is open, please stop in.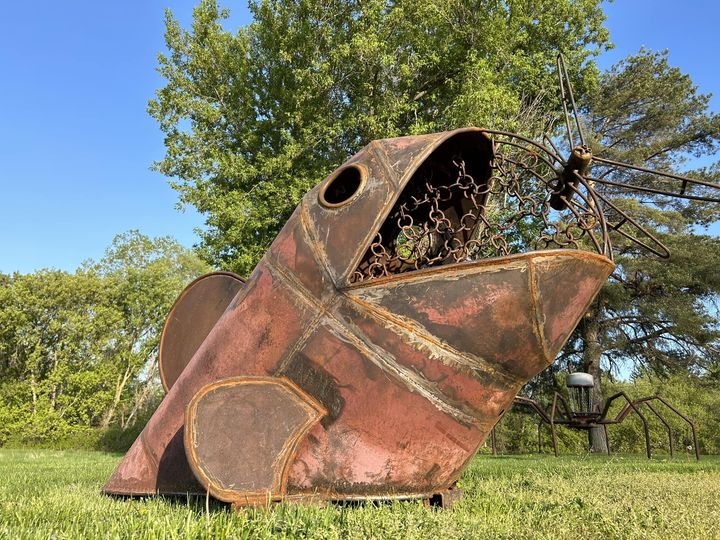 Course information:
Our course is a 9 hole pitch and putt or small distance course. To play, park in the Tbar lot and walk across our bridge to the River lot and hole #1, The Monster. Tees are marked by white signs on wooden stakes. Play is free and the course is available during Tbar hours (posted above). Before you throw or after, stop by the Tbar for some food on our great Summer menu or try our new margarita.
Holes
Hole # 1: The Monster, Hole # 2: The Wind Chimes, Hole # 3: The Fish, Hole # 4: The Snowman, Hole # 5: The Frog, Hole # 6: The Spider, Hole # 7: The Butterfly, Hole # 8: The Rocket, Hole # 9: The Bull
We have discs you can borrow at the Tbar, please return them when you are done!